The South Florida area has many homes with swimming pools. If you have a pool and are contemplating changing your own pool filter, stop now. We are in North Palm Beach County and can service your pool at affordable rates. You can hire us to maintain your pool while you take a nap or go to lunch.
Changing The Pool Filters
In general the average person can look at a pool filter and not see any problems with it. Well inspecting a filter with the naked eye won't always tell you if you need to replace it. Our Pool technicians will observe your filters and equipment at each service date. They will take note of numerous events to see if the filter is clogged. Dirt or sand can also get into your pool and clog up your filter. We realize your pool is a large investment and with the appropriate maintenance we will keep it safe.
Our Pool Professionals will also be sure to check your Pool for small animals. The areas of North Palm Beach County do have frogs, snakes and plenty of extremely large bugs. Whether you own a pool in Palm Beach Gardens or Jupiter, these types of animals and bugs can affect your pools. We can make sure your swimming pool is the main focus of your Family gatherings.
Swimming Pool Light Bulbs
The life of light bulbs can be erratic. Our technicians will check to see if you have lights in your pool. The goal is to get your light bulbs to saves energy and reduces time between bulb changes. There are circumstances whereas a pool light can get a leak. These North Palm Beach County techs will go through your lights, filters and be sure your equipment works properly.
Our Weekly duties include:
Brush pool tiles and walls as necessary
Skim the surface of the pool to remove those dreaded leaves
Thoroughly Vacuum
Clean pool pump and skimmer basket
Backwash filter as necessary
Check equipment performance
Analyze the water and report all important information to you, the Customer
We Service Pools So You Can Enjoy It
Your mission from now on is quite simple; call us so you can enjoy your pool with family and friends. Our technicians are available throughout North Palm Beach, Palm Beach Gardens, Jupiter, Juno Beach and Tequesta. Our Pool Service Company looks forward for the chance to provide you with a reliable and dependable pool service.
If your swimming pool is becoming a tedious chore, then contact us for a regular maintenance schedule. It is time to save money now and still receive quality workmanship. You can pick up the phone and call us at (561) 203-1900 so your Family stays out of the unhealthy, Green Water.
Call (561) 203-1900 today for a free quote!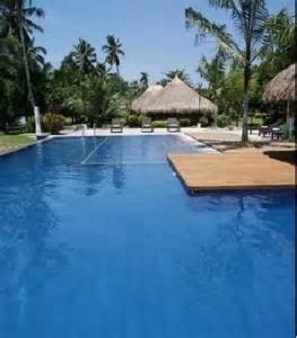 Post Tagged with
cleaners
,
cleaning
,
cleaning-pool
,
Florida-pools
,
home-pool
,
Jupiter
,
North-Palm-Beach
,
North-Palm-Beach-pools
,
palm-beach-gardens-pool-service
,
pool-cleaning-service
,
pool-cleaning-service-Florida
,
pool-maintenance
,
pool-maintenance-palm-beach-gardens-fl
,
pool-service
,
pool-service-palm-beach-gardens-fl
,
pools
,
pools-service
,
south-florida-pool-service
,
swimming-pool
,
swimming-pool-home