The start of a day for many Floridians is to jump in the swimming pool. Therefore a Weekly pool service is exceptionally important for you. Pool Cleaning services should be consistent as a once a month deal is not suggested. Our goal is show you how satisfied that you will be with a weekly pool cleaning service.
Debris in Pools can Cause Problems
The Removal of Debris in these pools is very important for the safety of your equipment. Many forms of debris whether it is leaves or bugs can clog up your drains. It can damage your pool equipment as well if not taken care of. We're always looking for ways to give Pool Owners an edge. That's why we have professional technicians to cover Palm Beach Gardens, Jupiter, and areas all around Juno Beach. Call (561) 203-1900 today for a free estimate.
Rebalancing of the Water Chemistry in Pools
We will ensure your pool's maintenance is efficiently taken care. Our Florida Technicians will check the chlorine and chemical to make your pool's water feel good on your skin. An easy way to think of pH is that it is the measure of the relative acid or base of your pool water. The Total Alkalinity is also important for the Pool Water. Total Alkalinity is the measure of your pool water's ability to resist change in pH.
Calcium Hardness Affects Water Balance
Calcium Hardness is the quantity of dissolved calcium in the swimming pool water. Our Professionals Techs will deal with this so you have the proper amount of dissolved calcium. High amounts of Calcium Hardness can cloudy circumstances and scale deposits. The Juno Beach Pools with low calcium hardness can wind up corroding your pool equipment.
Enjoy Your Palm Beach County Pool
Many People move to South Florida and given the past few brutal winters, more are coming. New residents will often specifically search for a house with a swimming pool. Your hard work is evident and that is why ensuring that you have a pool in the yard is wanted. A pool is a great place for you and your Family and Friends to have fun. The swimming pools are awesome when you want to escape the heat whether you in North Palm Beach or Juno Beach.
Erase Pool Cleaning from your Chores List
On one hand we want a pool and on the other hand we don't want the extra chores. The time is now to call us and we will maintain your swimming pool. Our Techs have a schedule and will clean and service your pool on a weekly basis.
Call (561) 203-1900 today for a free estimate!
Specialties performed by our Skilled Team:
• Skim the Leaves and Debris off the Top & Bottom of the Pool
• Vacuum and Brush the Pool
• Clean Skimmer Baskets and Pump Baskets & Filters
• Test Chemical Levels and record the results
• We will provide an Inspection of the Pool Equipment
• Adjust Chemical Levels to appropriate Levels
• Adjust and Maintain the Pool Timers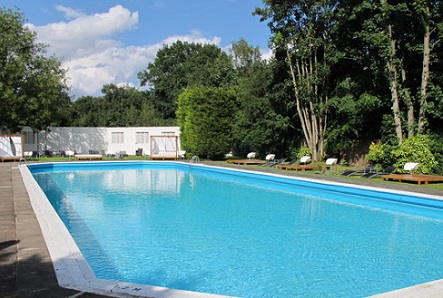 Post Tagged with
cleaners
,
cleaning
,
cleaning-pool
,
home-pool
,
Juno-Beach
,
Jupiter
,
Jupiter-fl
,
Jupiter-pool-cleaners
,
Jupiter-Pool-Company
,
palm-beach-gardens-pool-service
,
pool-cleaning-service
,
pool-cleaning-service-Florida
,
pool-maintenance
,
pool-maintenance-palm-beach-gardens-fl
,
pool-service
,
pool-service-palm-beach-gardens-fl
,
pools
,
pools-service
,
south-florida-pool-service
,
swimming-pool
,
swimming-pool-home