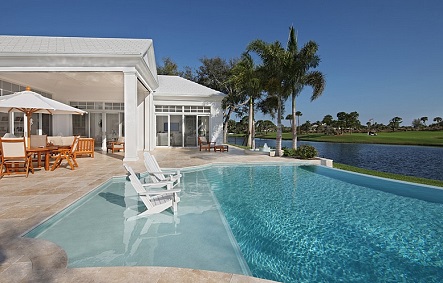 The weather in South Florida is normally always exceptional pool weather. If you have a house in Palm beach Gardens then you may need a weekly pool cleaning service. Our cleaning systems are available and start at low rates to fit your needs. We see research that shows an improperly cared for pool can cause problems so try our service today. Our Company can be contacted at (561) 203-1900.
Call us if you are overwhelmed with a dirty pool
Countless swimming pool owners fail to realize how time consuming it can be to care for the pool. Furthermore the Florida Home Owners will find caring for a pool can be costly as they don't typically purchase supplies in bulk. In addition to that quote, many swimming pool owners are not properly skilled in the level as our pool cleaning service techs.
Cleaning Your Own Pool Can Be Frustrating
Our Pool Cleaning Service Company is committed to helping you relish time in your pool with zero interruptions. Pool ownership can be great if you just allow us to relieve your stress as we maintain the pool. Many people living in Palm Beach gardens will wear body oils or lotions into the pool. Gardens Pool Service experts will keep an eye on anything out of the ordinary.
These Services start with basic maintenance including:
Vacuuming
Brushing
Skimming
Chemicals checked with the proper PH balancing
Baskets cleaned
Inspection of Pool Equipment
Palm Beach Gardens Swimming Pool Service Company
We not only keep your pool sparkling clean, but we also keep an eye on your equipment. Our group of experts makes sure you get the quality service that you deserve. We provide a top pool cleaning service for swimming pools in Palm Beach Gardens Florida and the surrounding areas.
Chemicals and Water Maintenance
Your Pool water should be so that you can visibly see a coin sitting on the bottom floor. We have the best swimming pool cleaning equipment to keep your pool free of organic matter and bacteria. There will be occasions when water is added to bring it to the correct level. Our professionals will know the right amount of chemicals to maintain that proper PH balance.
Get an estimate from our Pool Cleaners Today
If you are a new pool or spa owner, you may not know where to go for service. Our professional Pool Cleaners specialize in the maintenance and care for South Florida pools. We will clean the pumps, skimmer baskets and brush the sides and bottom of your pool. This method will keep your swimming pool free of slime and algae to help avoid slipping.
Call (561) 203-1900 today for a free estimate!
Locally owned and operated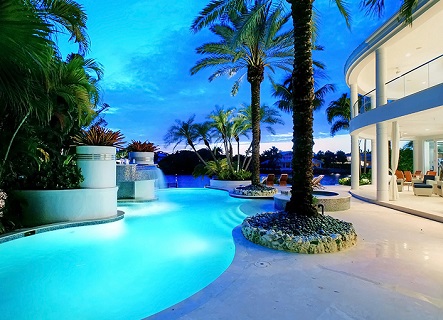 Post Tagged with
cleaners
,
cleaning
,
cleaning-pool
,
home-pool
,
palm-beach-gardens-fl
,
palm-beach-gardens-pool-service
,
pool-cleaning-service
,
pool-cleaning-service-Florida
,
pool-maintenance-palm-beach-gardens-fl
,
pool-service
,
pool-service-palm-beach-gardens-fl
,
pools
,
pools-service
,
south-florida-pool-service
,
swimming-pool
,
swimming-pool-home