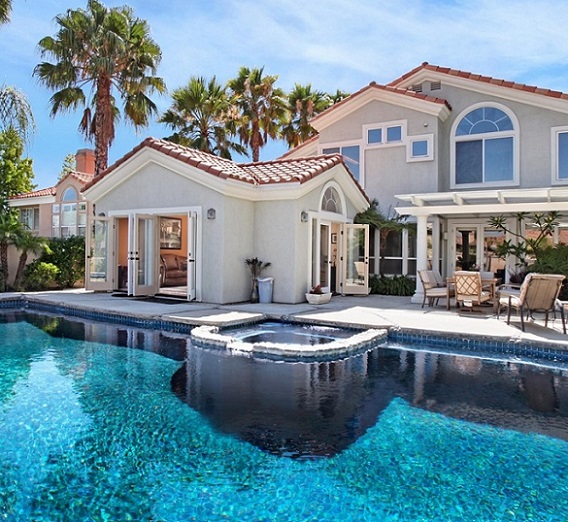 The task of hiring a professional pool service company can be tedious with that being said we want to make simple. Our Pool Maintenance Company will protect one of your most valuable investments, your swimming pool. Today is the day to Call (561) 203-1900 a free estimate!
Our Palm Beach Gardens Company provides a wide range of excellent pool services to suit your requirements. Our qualified Pool experts establish an effective and affordable system to have your swimming pool meet your standards of approval.
The Water Chemistry in your Pool
Our Servicemen will keep your equipment working properly as well as maintaining the important water chemistry. The water chemistry being balanced allows you to enjoy your pool on any given day or night. Our professionals will take great pride in servicing your pool. This way you and your family can have years of enjoyment with your swimming pool.
Our Company uses the Correct Chemicals for a Clean Pool
There are many types of testing kits to check pools in Palm Beach Gardens. Our Technicians are aware of the proper type of testing kit which is required for your specific Florida pool. It is more than just filling a vial with pool water and looking at the color. We will compare the color to see sanitizer, pH or alkalinity that your water needs to bring it up to a healthy level.
Experienced Pool Specialists at your Service
Our well-informed Specialists keep your pool clean so the water is safe for your loved ones to swim in. We will provide the best service and prices around, for a weekly pool service. You will be content to just sit back and have our Team thoroughly clean you Pool and monitor the equipment. Our Professional Pool Technicians can start now to correct the issues that your pool has.
Call (561) 203-1900 today for a free estimate!
Locally owned and operated
Some of the many areas which we service:
Abacoa
Admirals Cove
BallenIsles
Eastpointe
Egret Landing
Evergrene
Frenchman's Creek
Frenchman's Reserve
Ibis Golf & Country Club
Jonathan's Landing
Mirabella
Mirasol
North Palm Beach
Palm Beach Gardens Golf Homes
Palm Beach Gardens Homes
PGA National
San Michele
The Bear's Club
The Bluffs
Trump National Jupiter Golf Club & Spa