We don't think it is necessary to conduct a survey on who likes to clean their pool. However all of the Jupiter People who have a swimming pool will distinguish that clean water is vital. The majority of Florida residents will want a service company to perform this regular care. Our great news to start this weekend is that we have the proper crew to service your swimming pool.
Sustaining the Proper Pool Water Level
There are various assumptions on where the water level should be. You might see that if your water level is too high that water moving into the skimmer is going too slow. This could create some of the debris to pass by the opening without being pulled into the vent. We suggest that you contact us at 561-203-1900 today for a free quote to maintain your pool.
Tips for Correcting the Water Level in your Pool
The popular consensus is to maintain the swimming pool water level halfway up the skimmer box opening. The sunny Jupiter weather can contribute to loss of water also. These pools can naturally be missing a minimal amount of water each day. This is the result of evaporation and couple that with water being splashed out from usage. Our professionals will monitor your pool to be sure there are no leaks.
Is a Low Water Level harming your Florida Pool
The desired water level can dip in a Florida pool and with that being said if it gets too low, the skimmer begins to suck in air. If this does occur then you might start hearing a bubbling sound. It can result in your pool losing the prime. After that the outcome could be burning up the pool filter pump motor. The regular swimming pool maintenance which we deliver is essential in terms of safety.
The Main Water Filter of your Pool
Many of the long time pool cleaners will suggest that your main water filter ought to be cleaned every six months. If you leave the main filter in too long well then the filter could become congested and clogged up. The main water filter getting clogged can end up hurting the water pump. Checking your main water filter is just one of the normal procedures of our pool cleaning experts.
Call (561) 203-1900 today for a free estimate!
The areas in South Florida which we cover include North Palm Beach, Palm Beach Gardens, Jupiter and Juno Beach.
Some of the communities which we do service are listed below.
Abacoa
Admirals Cove
BallenIsles
Bay Village
Eastpointe
Egret Landing
Evergrene – Palm Beach Gardens
Frenchman's Creek
Frenchman's Reserve
Ibis Golf & Country Club
Jonathan's Landing
Mirabella
Mirasol
North Palm Beach Subdivisions
Palm Beach Gardens Golf Homes
Palm Beach Gardens Homes
Paradisio
PGA National
Prosperity Bay Village
San Michele
Tequesta Communities
The Bear's Club
The Bluffs
Trump National Jupiter Golf Club & Spa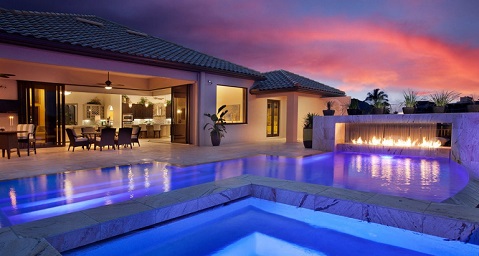 Post Tagged with
cleaners
,
cleaning
,
cleaning-pool
,
home-pool
,
Jupiter
,
Jupiter-fl
,
Jupiter-pool-cleaners
,
Jupiter-Pool-Company
,
palm-beach-gardens-pool-service
,
pool-cleaning-service
,
pool-cleaning-service-Florida
,
pool-maintenance
,
pool-maintenance-palm-beach-gardens-fl
,
pool-service
,
pool-service-palm-beach-gardens-fl
,
pools
,
pools-service
,
south-florida-pool-service
,
swimming-pool
,
swimming-pool-home